If you want entry into the world of wine in Vietnam, Huyen is your answer!
Coming from the world of finance as well as being a world traveler has allowed her to appreciate great food and wine experiences. Huyen studied finance in Sweden and, over the last 5 years spent several months each year in France where she picked up her love for wine.

Huyen spent two years as a restauranteur with a family eatery in her hometown of Hanoi. One of the signatures of the restaurant was locally brewed fruit alcohol made from lychee, longan, plum and other native Southeast Asian fruits which Huyen helped to brew.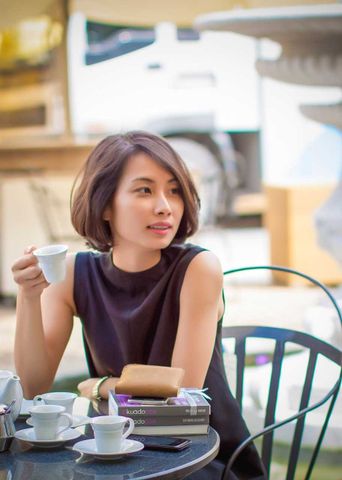 (Huyen is the former sommelier at Annan restaurant and is one of the owner Prohibition bar in Ho Chi Minh city.)

She moved to Ho Chi Minh nearly a decade ago where there is is more vibrancy and a greater culture of eating out. Huyen has worked with several of the top restaurants in the city and has strong connections to owners and operators in higher end establishments in both Ho Chi Minh and the capital Hanoi.

Huyen is setting her sights on completing WSET's level 4. She is however already a certified trainer for Franck Thomas Training academy's Certificate in Oenology in Vietnam. She trains students in the fundamentals of intuitive and geosensory tasting as well as the master class in food and wine pairing.
Obtaining certification as a trainer and tackling the deeply complex WSET is of course not for the novice and Huyen spends her days buried in the history, geography and culture of wine whilst also studying about sake and cocktails for good measure. Her nose and her sense of taste are acute so much so the subtlety and nuances of each grape and region rarely escape her.


Huyen is happily playing a part in the growth of this burgeoning industry in Vietnam and bring to everyone, from beginners to true connoisseurs the same love she has for the culture of wine.