8 Essential Tips to Buy Wines Online in Only 5 Minutes
Buying wines online is a lot easier than you think. Here are 6 reasons why you should order wines online today and 8 essential tips before buying wines online.
Online shopping is a big part of our modern life, and so is wine. Buying wine online allows you to have more choices, receive better assistance from the sellers, and bring home an excellent bottle of wine at a competitive price.
There is a limited number of wine stores near where I live, and that's how I started an online adventure with wines. At first, I was intimidated since it was a completely different experience from buying wines at a store. I couldn't taste the wine or touch the bottle, so how could I choose the right bottle for myself at the end?
In fact, buying wines online comes along with many advantages compared to shopping on the premise. It has totally changed the way I shop for wine ever since.
As a beginner, how to know if you are buying wines correctly, especially online?
Without proper research and preparation, you will bring home the wrong wine (and may as well break the bank for a regret). To help you find the right wine online in only five minutes, I've come up with this complete guide. You're about to discover EIGHT steps that come from my real-life experience. It's time to buy wine online with confidence!
Should You Buy Wine Online? 6 Reasons to Start Online Wine Shopping Today
Yes. There's nothing wrong with online wine shopping. In fact, after years of experience with wines, I have discovered SIX reasons why everyone should shop for wine online at least once in the lifetime. (Well, except for those whose hobby is tasting and holding the real bottles from the shelves before purchase!).
Online Wine Merchants Are Committed to Quality Products
Who isn't, right? But the online brands take reviews and word of mouth very seriously. That's why many buyers incline towards reputed online wine merchants over the store next door.
The online wine sellers don't invest in opening a brick-and-mortar on a thoroughfare to catch the attention of by-passers. Bad reviews will stick to the wall of the online merchants forever. A negative reputation chases potential buyers away. The reviews are so transparent that everyone can see and they spread like bush fire on the internet.
This explanation speaks for the fact that the online wine sellers put a great amount of effort in offering quality wines to maintain a trusted name. Now if you're still hesitating about buying fake wines online, rest your worries!
Online Wine Merchants Are 24/7 Open
Without a doubt, online wine stores don't close their doors just because it's past 8 pm. 24/7 is a real thing and you don't have to worry about rescheduling your plan just to visit a store. Therefore, buying wines online has become easier than ever. If you're a nine-to-five white-collar or on a late-night shift, buying wines doesn't matter anymore. All you need to do is scroll down the page, hit the BUY NOW button and you're good to go!
Sit on the Couch and Pick the Bottle at Your Doorstep
Doorstep delivery encourages people to incline towards buying wine online rather than bringing home heavy bottles over a long distance (plus you have to take very good care of the package).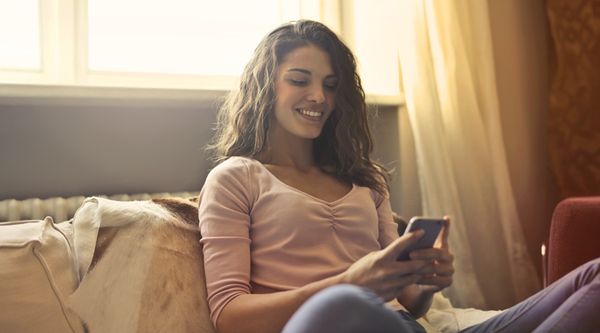 Most of us are busy all day long. And at the end of the day, we only need a sip or two to ease our stress before bedtime. So why waste time and energy for a process that someone can do better than us? Let the delivery men take care of the hassles. They know how to keep the bottles intact and maintain the temperature of the wine.
Whether you're at home, working in the office, or partying hard, all you need to do is pick the wine at the doorstep and let the fun begin!
You Receive a Better Assistance from Genuine Experts Than In-store Shoppers
One of the greatest reasons for buying wines online is the proper guidance that the sellers educate buyers before final purchase. No matter what questions you have in mind, the online assistants are always available to help. Even for the tough questions like grape varieties or a specific wine classification, there's nothing that can drag them down.
These experts undergo proper training before working as an official customer service employee. This sets them apart from a regular wine storekeeper. Well, I'm not saying the storekeepers are not good enough! But we are viewing this scenario in terms of human resources.
A majority of the wine storekeepers are recruited in the first place based on their sales skills. Meanwhile, the online assistants don't simply pinpoint the best bottle on the shelf. They have more time to listen, analyze, and advise to help you come up with the most suitable choice instead of going for the most expensive wine.
Walking around a physical wine store can be fun when you have someone to talk to, but you never get the sheer amount of information you can online.
One last reason I adore online wine merchants is how they educate us with their comprehensive blogs. Upon arriving at a wine website, I see lists of helpful articles that intrigue me to read. I keep on viewing more and more as they are so insightful. Sometimes, after only one or two articles, I know what my choice is going to be!
Online Wine Store Is the Best Friend of Your Budget
Cheap deals and better prices are offered every now and then to satisfy the thirst of wine lovers. The online wine merchants are much likely to offer promotions and discounts more often than the physical stores. This is because the wines come to you directly from the manufacturer without involving middlemen.
When you see an advertisement or a Facebook post about your favorite wine that you've been looking for long, the purchase is just one click away! It's super easy to handle the purchase without scheduling a plan or finding a parking lot.
When you sit in peace in front of the laptop or phone, it's easier to compare prices amongst different sellers to find a better deal. When visiting a physical wine store, factors of expenses on gasoline and perhaps parking will add in the total cost afterwards.
Given these aspects, it's time to consider which shopping method is better for your budget!
Wider Selection, Shorter Time
Once again, the advantage of buying wines online has a lot to do with selection. The limited space of the brick-and-mortar stores will stop you from reaching for wider options. Online stores are free to input as many options as available. All we need to do is click on the drop-down menu and pick your favorite style.
Online shopping is integrated with plenty of advanced technology. It has different filters like price range, wine styles, colors, regions, and many more.
This form of user-experience narrows my choices down to a few bottles and saves my time. Therefore, the art of selecting wine has become way easier than walking back and forth at the same line in a physical store non-stop.
How to Buy Wine Online in Only 5 Minutes? 8 Crucial Steps for Online Buyers
1.Review Your Buying Purpose
What is the occasion? What kind of food do you pair it with? Who are you drinking with?
These simple questions give a smart approach that helps you choose the right wine online.
Each occasion has its own scale of quality when it comes to wine. The best wine for one sort of event may not be a suitable choice for the others. For instance, a casual catch-up with friends won't need an expensive Champagne like a housewarming party does.
I know many of you consider tastes and aromas before anything else when buying wines but the emotions conjured from an event speaks the same volume.
And now, let's talk about food! Wine doesn't have to go with food at all times, but in many scenarios, it's a big part of the meal.
The food-wine pairing doesn't have to be a complex outlook. The last thing you want from a gastronomy is the wine ruining the food (and vice versa). If you know how to harmonize them together, you're good to go!
So how to know if your wine is a perfect match with your food? Do some research! In most cases, we know what we're going to eat. Start from there! Go online and search for what pairs well with your cuisine before deciding which wine to buy.
2. Know Your Budget
You need to understand that there's no direct connection between the price of a bottle and the quality of a wine. Expensive wines do not always translate to quality. Food pairing and ambiance speak louder than anything else.
From my experience, I usually start from 15 USD to 25 USD and play around this ratio. It's a good approach for casual dining events with friends and family or just hanging by myself. From there you can raise your budget to 50 USD or more if that's for something formal like an year-end party with business partners.
3. Do a Proper Research on the Wines before Buying
Buying wines online allows you to have more time to research before adding it to your cart. The right way to do it is reading reviews and related information such as food pairing, tasting notes, labels, and the best producers.
This information is widely available on prestigious sites such as Vivino or Wine-searcher. These sites allow wine lovers around the planet to leave what they love and hate about all types of wines from different producers possible. These reviews are genuine from ordinary people and wine experts. They help you envision what your chosen wine tastes like without actually sampling it.
This is also a great advantage compared to in-store shopping, as the advice coming from the staff varies a lot depending on the sales strategy of each store.
4. Choose a Reputable Online Wine Seller

Without a doubt, choosing an online wine distributor is like gambling, especially for beginners who have never purchased wines online or buying from a new store they're not familiar with.
If you spot an online merchant that seems like a good fit, make sure to check it out thoroughly and compare it with the competition. Browse through its reviews, history and policies before going all guns blazing on that brand!
A good sign to tell if a wine merchant is a worthy investment is how far they take you apart from the wine description page. If wine is their main product, they will go above and beyond to enrich you with blog posts and guides that inspire you to try different wines and make your drinking experience easier.
5. Review the Delivery Policies Carefully
The delivery policies in most cases have a lot to do with fee, distance, and time. You shouldn't overlook this step as it's compliant with the drinking occasion. If you have it delivered too early, you need to know how to store it properly. Late arrival when the feast or party is over will get you disappointed.
The pick-up point is also a crucial thing to be noticed as it decides how much you pay for the shipment.
One last thing to remember is the return policy. Make sure you comply with the store's agreements in case you need to return a specific product.
6. Leave Your Email to Catch Future Deals
Offering promotions and discounts is a big move for many online stores. This is how they establish a solid relationship with customers and build trust. So go ahead and sign up for their newsletter as much as you can!
This is my personal experience and makes me jump for joy every now and then. As a wine lover, I drink wines quite often. Buying wines has evolved from my personal hobby to a social skill. I need wine to gift my business partners, friends, and family. And it happens all year round as I have so many occasions that wines play a big part in.
So just imagine how much you can save up by having a membership with a trusted wine brand!
One more reason to leave your email or information with the online merchants is a chance to upgrade your wine knowledge. The wine experts will send you periodically blog posts and tips to help you choose the right wines for every occasion. Is there anything better than sharing what you know about a Bordeaux Cabernet Sauvignon or reading the labels like a professional in front of your business partners? Just open your email and all you need is in front of you!
7. Avoid High Heat On Delivery Day
I wrote a complete instruction on how to store unfinished wine, in which I list down the worst enemies to wine and heat is one of them. It changes the wine structure and causes unpleasant flavors. So make sure your wine won't sit in the delivery truck in 35 Celsius all day long!
The reputable online wine brand will handle all of these shipping precautions as they know their products better than anyone else. There's nothing much to worry about. All you need to do is communicate with the sellers about the temperature on the shipping date and they will take care of the rest!
8. Be There When the Wine Arrives
Why is it so important? You need to check if the bottle stays intact or if it's still valid. In case you need to return or have any special request, it's easy to handle when the delivery man is there.
As you're the one to choose and claim the order, you know the wine best! So it's crucial to receive the wine yourself and check if it's all correct. Having someone else who's not acknowledged for wines receiving the bottle on your behalf can be problematic later if something goes wrong while the delivery man has already left.
Wrap Up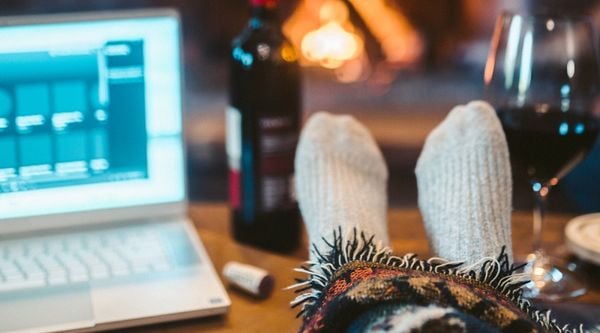 Buying wines online is doable in only 5 minutes if you know how to do it right. Keep in mind all of these precautions I listed above to minimize the hassle and unnecessary expenses. Remember to go for the prestigious online wine merchants who won't cause you any headache before and after.
8 things that we all dont expect in a wine seller or server: https://vietnam-cellar.com/blogs/moi-dieu-ve-ruou-vang/8-things-that-we-all-don-t-expect-in-a-wine-seller-or-server