The ultimate guide to understand, buy and enjoy Chardonnay
Chardonnay is the most common grape variety to produce white wine in the world.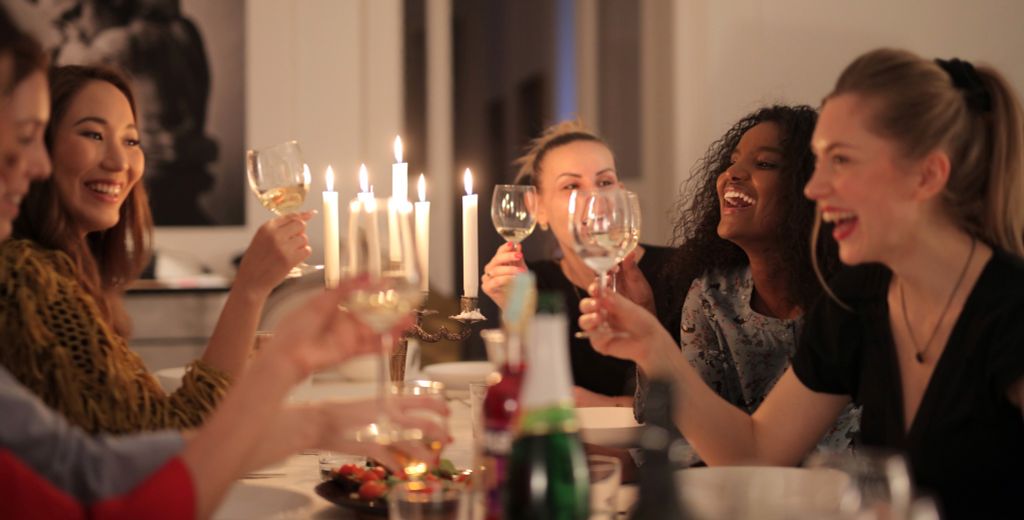 Chardonnay ID

Born in Burgundy

8th grape produced in the world 160.000 Ha

1st producer: USA (40.000 Ha)
Chardonnay is the most common grape variety to produce white wine in the world. World-famous, thanks to Champagne, of which it is one of the 3 grape varieties used for its production, with Pinot noir et Pinot Meunier (we dig deeper into this sparkling wine in a next article), it is also used to create many of the glasses of white wine you drink.
A Chardonnay, a Chardonnay, a Chardonnay..., in every fancy places all around the world, you can listen to this music, everybody order Chardonnay. With the risk to be disappointed...
Tell me you haven't been disappointed at least once by a Chardonnay... you know I'm right... but from now, I can guarantee you that it will never happen again after reading this article, except if the selection is really ugly. The reason? Because there is not only 1 Chardonnay but many Chardonnay(s) and you need to find yours!
I am one of you, and some of them really spiced me up while some are a little off. Such a drastic difference in the tasting profiles of Chardonnay encouraged me to learn more about this varietal.
So I decided to share with you all I have discovered about this rock star!
Whether you are a beginner or experimented with Chardonnay, I hope this article will help you. I covered its history, tasting profiles, the pricing, and recommended bottles for each occasion!
Thank you Wine Folly For this extremely clear infographic about Chardonnay characteristics
Chardonnay: A Quick Understanding and History
Chardonnay refers to a variety of green-skinned grape that is used to make white wine. This varietal is mostly used just by itself and barely blended with other grapes, except to elaborate sparkling wine and champagne. In this case, Chardonnay stands beside Pinot Noir and Pinot Meunier to make one of the most exceptional and uncomparable white wines in the world.
Legend has it that Chardonnay takes root in a small eponymous village of the Burgundy region, France. In fact, it has always been associated with Burgundy white wines because perfectly adapted to the climate and soils, while Pinot Noir is Burgundy's emblematic reds.
Burgundy, the precious gem in East-Central France is accountable for producing the most sought-after refined wines in the world, with their famous acidity and freshness dominating the palate.
Chardonnay is connected synergistically with Pinot noir, a noble black grape, and Gouais blanc, an ancient and simple variety. Gouais blanc is barely used in today's wine-making world but it's the perfect fusion from Burgundy.
Deriving from Europe, Chardonnay made its way to the New World and became one of the most widespread varietals in the world. Some of the most famous New World countries that introduce a new style to Chardonnay are Australia, USA, and South America with many iconic bottles.
There are three main Chardonnay styles in the Burgundy winegrowing region:
Chablis produces pale gold wine with green flashes when young and it turns to be a deeper shade of gold when maturing. Chablis wines have the notes of citrus, green apple, silex, or acacia on the nose. I guess the most famous bottle is Chateau Grenouille (The frog), a fantastic complex, pure and intense wine.
Côte de Beaune Chardonnays has a more intense gold color. On the nose, they are dominated by the bold aromas of white-fleshed fruit with floral, creamy, and oaky notes, while the palate is ample, smooth, and powerful at the same time. When you drive through this part of Burgundy, every small village is an appellation: Beaune, Pommard, Volnay, Montrachet, Meursault... Incredible density of lots for incredible wines.
Côte Chalonnaise and the Mâconnais welcome a few nice appellations: Macon, Pouilly-Fuisse, Saint Veran. They are easily recognizable with a yellow color and smells of fruit and nuts. The oaked Chardonnay will introduce notes of honey and vanilla if aged in barrels. The taste of these wines is yielding, smooth, and fruity.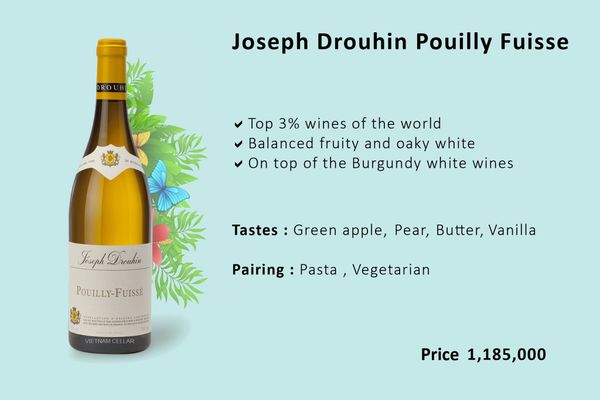 Never let you down by its rich aroma, Joseph Drouhin Pouilly Fuisse deserves to be named every time we mention white wine. With just a few light shakes, the scent of ripe Peaches, Green Apple, and Lemon quickly make us more curious, urging us to take a sip at this irresistible beauty.

Soft but not without cachet with vanilla and pear, along with the sweetness of avocado has cleverly honed the overall flavor, creating a Joseph Drouhin Pouilly Fuisse that is not too harsh, easy to drink and fruity.

An annual family meal or party with old friends on the beach would be extremely lacking without the contribution of Joseph Drouhin Pouilly Fuisse. And it will be more attractive than ever if this mildness is combined with marinated salmon or grilled sea fish with spicy sauce.
Why Are the Characteristics of Chardonnay so Different?
Chardonnay is versatile. It is easily influenced by the specific characteristics of a terroir or winemaking technique. Because of such, the winemakers can create different styles of Chardonnay wines based on their likings and how they want the grape to grow and mature.
This kind of grape has green skins and is grown in a solid vineyard. They always have an abundant leaf cover to protect the grapes from absorbing a high content of sunlight.
What does Chardonnay Taste Like?
Most people describe Chardonnay as fairly dry, medium-bodied with fresh, crisp notes of fruit.
But, the taste of Chardonnay doesn't end right there.
"Oak" is another story that has to do with Chardonnay. This trait is extremely crucial to how the taste of Chardonnay turns out to be. The oaked Chardonnay delivers the tremendous notes of butter and vanilla in a light-bodied wine with high acidity.
Meanwhile, if the wine is not matured in oak barrels, you can expect it to be fresher, lighter and have the fruit-forward hints of lime, peach, citrus, and apple on the palate. The unoaked Chardonnay is very popular in warm-climate regions such as the Napa Valley in California.
All in all, Chardonnay can be a gift for any kind of palate. All you need to do is to find the right Chardonnay that matches your preference (scroll down for a detailed buyer's guide)!
Why Does Chardonnay Become Winemakers' Favorite Grape?
There are FIVE reasons that stand behind the influence of Chardonnay in the wine-making community.
First, it is generously adaptable to different terroirs
Chardonnay is easy to grow and cultivate. Its sensibility to getting used to the climate and environment where it's grown is admirable. They call it a "sense of place" when talking about this trait.
Second, its neutral characteristics
There is no dominant trait that occupies a large percentage in the characteristics of Chardonnay. This is an ideal and lovable factor that many winemakers prefer. They can twist and turn the cultivation and fermentation as much as they like and how they want the wine to be.
Third, it's a thing for everyone!
You can choose to have a lean and scented Chardonnay with green apple or something buttery and oaky to suit your mood. As mentioned, Chardonnay is made in different parts of the world by numerous winemakers of various personalities. You don't have to worry about failing to find the right bottle for you!
Fourth, Chardonnay matures very well
It outweighs other white wine varietals to be one of the best aging-potential grape in the world. The longer you age your Chardonnay, the more rounded and voluptuous it becomes.
Fifth, it pairs with a wide variety of cuisines
A bottle of Chardonnay can go with you to a big ceremony or a cozy home reunion.
Thanks to its diversity of mouthfeel, textures, acidity, and sweetness, Chardonnay can spice up your meal with oysters, pork, fish, aged cheese, and many more!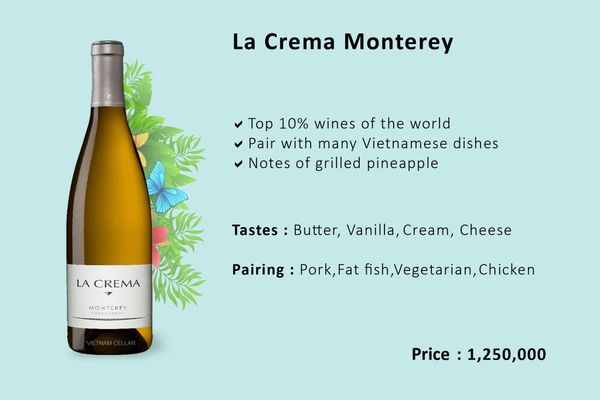 Bring along with it the breath of the tropics, La Crema Monterey Chardonnay is a bright choice for all believers who love the wines made from Chardonnay by US makers. Under the cool yellow and the light of cyan streaks, not only does its light color fascinate us, but also the slight aroma of Pineapple, Lemon, and Guava, emphasizing the more edgy with a little spicy.

The flexible taste makes up an overall rich oak taste, not acrid and easy to drink, easily capturing the hearts of those who unknowingly enjoy it. How easy to imagine a romantic date with a chilled bottle of La Crema Monterey Chardonnay, unhurriedly marinade your throat by the perfect taste of wine, paired with fried shrimp dipped in sauce or simply a fillet salmon. Simple to be surprised but never been disappointed.
Why Is Chardonnay So Popular?
Chardonnay wines come out in plenty of styles and textures, which can please any type of wine drinker.
The second reason behind this fact is the versatility to be present in any wine-producing country. This factor plays a big role in pricing a Chardonnay bottle. As there is a lack of growing challenges, Chardonnay is generally cheaper than those varietals that are hard to cultivate and produce.
I want to throw back a little to the 80s when Chardonnay entered its golden age. This time witnessed a rise to fame of Chardonnay. You would see Chardonnay at the biggest parties, the top-notch bars, they sipped at weddings and high-end restaurants.
The reason why Chardonnay was hugely favored back then was because its creamy and buttery taste got along with the trend.
For now, everything has changed, and so has Chardonnay! Even though you still see the oaked and buttery Chardonnay in many supermarkets, the trend is leaning towards a fresher and crispier wine. One of the most iconic bottles for this style is The Y Series Unwooded Chardonnay.
Old World Chardonnay Versus New World Chardonnay: Understanding the Difference
Chardonnay produced in Europe is drastically different from other regions.
So, how does it affect the difference between the two Chardonnays?
It comes down to technique and terroir that creates the difference in their taste profiles.
The Old World Chardonnay is designed to be subtle, high in acidity and low in alcohol. Other than that, you will also feel a strong note of earthiness.
Winemakers in the Old World stay persistent with their traditional rules to produce the most premium wines at a higher price.
In contrast, the New World Chardonnay is more rounded and fruit-forward. It is also higher in alcohol.
New World winemakers lean towards testing and creating. You can find a wide spectrum of wines with high alcohol content at a lower price (which usually gives you a headache the next morning), as well as high-quality bottles that can wow any drinker.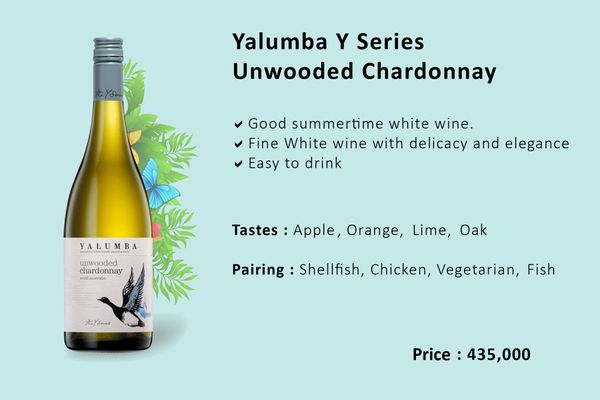 Being a fan of white wine, I'm pretty sure that you cannot ignore Yalumba Y Series Unwooded Chardonnay! Gentle with lemon color, corrugated in the structure, at the first seconds The Y Series Unwooded Chardonnay made me fall in love with the sense of smell, the aroma of peach blossom and ripe berries. Quickly igniting the taste buds by the sour taste of Lemon, Pineapple mixed with Orange, Tangerine easily evokes intense vitality in every sip of wine.

The final honey gently hones the overall flavor, creating a delicate, delicious finish with a high degree of flavor retention. It would be a great idea to sip a glass of Yalumba Y Series Unwooded on weekend afternoons with pasta, seafood or salad, or simply with friends or relatives. With its eye-catching appearance and great taste, more than wine, this can be a wedding gift, party or in any formal meeting.
Chardonnay Buying Guide: 3 Primary Styles of Chardonnay and How to Buy the Right One?
Oaked Chardonnay: Creamy and Buttery with Tropical Fruits
This type of Chardonnay is for those who love full-bodied whites.
You can find a wide range of oaked Chardonnay from a richer taste to something lighter. The richer profile can be listed as tropical fruits, vanilla, butterscotch, or pineapple, while the lighter palate offers the hints of lemon, apple, mineral, and pear.
Tips to Buy the Right Oaked Chardonnay Bottles
Find a bottle that indicates the fermentation in oak barrels.

Look for the taste indicators such as crème brûlée, coconut, toasty oak, butter, or cream on the label.

The proper time to consume oaked Chardonnay is within 3 to 5 years of the vintage.
Unoaked Chardonnay: Citrusy, Floral and Lighter
The unoaked Chardonnay is ideal for the fan of citrusy or floral wines. This category ranges from yellow apple or mango to a more floral hint such as white flowers.
Tips to Buy the Right Unoaked Chardonnay Bottles
Choose the wine that didn't go through the oaked fermentation.

The tasting descriptors should have the terms of citrus blossom, mineral, lean or fresh on the label.

Unoaked Chardonnay is best to be consumed young.
Sparkling Chardonnay
Also known as Blanc de Blancs (or "White of Whites"), the taste profile of sparkling Chardonnay ranges from rich notes such as Meyer lemon, honeycomb, or toasted vanilla to a linear profile such as minerals, lemon zest, or lime.
Tips to Buy the Right Sparkling Wine:
Sparkling Chardonnay will be indicated as 100% Chardonnay Blanc de Blancs.

Seek out for the length of the tirage on the bottle to find your style preference.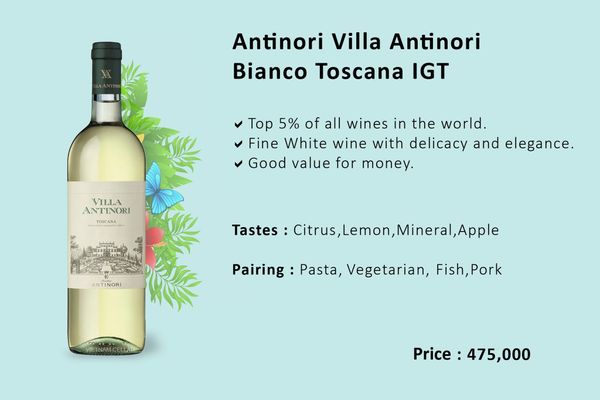 Simple with light yellow, Villa Antinori Toscana Bianco is not monotonous, on the contrary, it also has its own unique charm. Being indistinct with floral notes and elegant, slightly sour citrus notes, the aroma immediately evokes a refreshing aroma.

The original aroma is sweet and elegant with apples, pears, lemons, berries, and prunes, Villa Antinori Toscana Bianco has gradually attached to your taste buds with a smooth, pure, and irresistible beauty.

It is a perfect example of a sweet and sour balance, there's nothing better than calming a hot summer sunset with a few sips of Villa Antinori Toscana Bianco, sipping on a plate of pasta and pesto sauce or slices of aromatic bacon.
How much Should You Pay for a Chardonnay Bottle?
Most Chardonnay wines are very affordable thanks to the lack of growing challenges. Nowadays, the most expensive Chardonnay in the world is somewhere between $200 – $300.
Fear not, the high-quality options for Chardonnay wines are around $15 or just a little higher. Stone's Throw Chardonnay Victoria is one of the most iconic bottles that can be purchased within this price range.
3 Top Factors That Impact the Pricing of Chardonnay

Oaked vs Unoaked

The unoaked Chardonnay is technically cheaper than oaked Chardonnay due to the cost of the oak itself. Therefore, it also means that you will pay less for the wine that is aged in stainless steel.

Aging

Those Chardonnay bottles towards the lower end of the pricing spectrum are easy-drinking wines and are not likely to be aging-friendly, even though age-worthiness is not always in pair with higher tags.

A Chardonnay with higher acidity is likely to age better than the one with low acidity.

Prestige

If you have a bottle of Chardonnay made in Burgundy on your hand, there's a chance that you will see it's priced in a higher tag. Thanks to the history and experience of the winery - which is reflected by the ability to produce high-quality wine, qualified winemakers, ideal terroir, and more, a Chardonnay wine will also be priced accordingly.

The largest and most prestigious wineries worldwide price their Chardonnay higher with a confidence in producing an exceptional and award-winning wine.
Which Chardonnay Wine Should I Buy?
Before asking the wine sellers this question, ask yourself first!
"How can I choose the right Chardonnay wine for me, all by myself?"
First of all, if you're a first-timer to Chardonnay, go for a New World unoaked style. This is an easy wine for a starter to get your taste bud used to the flavor and texture before moving on to another style.
This kind of Chardonnay is easy to please most types of palates because you're still on the way to discovering your favorite style.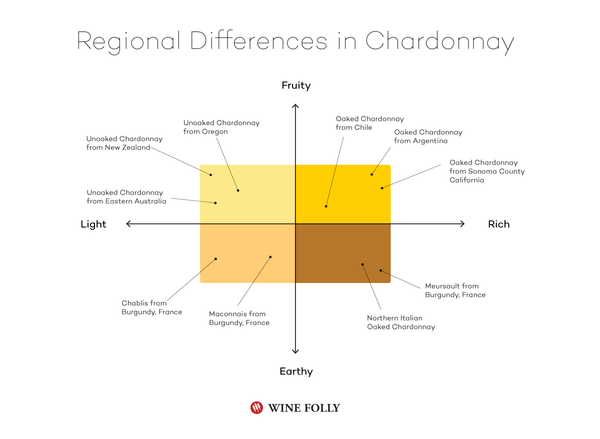 Thank you Wine Folly For this extremely clear infographic about types of Chardonnay
Let's dig a little deeper into the regional differences in Chardonnay (referred to as the infographic above)! You can see that New Zealand or Oregon Chardonnays are much likely to be lighter and more fruit-forward. Meanwhile, the left section on the lower half of the infographic introduces rich and earthy wines from Burgundy, France, and North Italy.
All in all, feel free to go over the regional differences and start discovering by buying one bottle from a different country. Test it yourself and see if you're into it or not!
People are creatures of habit! We tend to go for the same old bottle we had before. But that may not be the best Chardonnay that wows you today! If you tried the oaked Chardonnay before and it was not a wow factor, then go for the unoaked version today!
If you are not happy with the New World style, sticking with the Old World fame will be a smart move.
"Which occasion am I planning to have this Chardonnay for?"
Imagine the ambiance in which you're going to sip your wine!
Is it a big family reunion?
This is a great chance for you to pair your Chardonnay with the herbal cuisine of fish and chicken. A bottle of Chardonnay is also a wonderful gift to get the feast started! Having both men and women come over for the union is even better since the Chardonnay is there to fit all kinds of palates.
Is it a romantic night with your significant other?
If you're finding a good wine for your lovely girlfriend and still stroking your chin, I highly recommend you to go for a fruity and unoaked bottle. If that's to surprise your boyfriend, then a more powerful, complex character, fruit-forward is a good choice!
Is it a feast or just a casual after-work retreat?
"What kind of cuisine am I going to have?"
Pairing your Chardonnay with the right food will complement each other beautifully.
There's a wine for every meal!
For example:
If you have oysters, seafood, or white meat, a bottle of Chablis (Burgundy, France) or Macon (Burgundy, France) will be your best friend.
Champagne is perfect to welcome your guests, and a lovely add-in for salmon, seafood, or even pizza. But please, don't drink with sweet desserts (I will explain more in detail in a next article), Champagne is acidic and doesn't match with sweetness. So keep this in mind: No Champagne with dessert, ever!
Meursault (Burgundy, France) and Italian Chardonnay, earthy and rich, pair perfectly with creamy dishes, but their price can be a bit more expensive than the average.
Once you've got all of these questions sorted out, you will navigate through the wine store with ease.
The next step is picking the right wine from the shelf, if not, head to the wine shop for better choices!
It would be awesome if you feel good in a supermarket managing all the wines just by yourself! Be confident! Trust yourself, use this guide as a support and decide on the right wine for you! If you ever feel confused somehow, don't leave the supermarket!
If you already have a short selection but a doubt about the wine to pick up, take a picture and send it to us, we will be happy to assist you.
If you are totally lost, grab your phone and chat with us, we are always happy to assist and advise anytime you reach us out!
In case you know what you want before visiting the store but still not a hundred percent sure if that's the right wine, then ask the wine seller to bring out 3 styles of Chardonnays and adjust your selection from there!
To wrap it up, keep in mind the specific occasion and preference you have and communicate these facts with the sales attendant. Then they will guide you in the right direction!
Here Are 12 Best Chardonnays in Different Price Ranges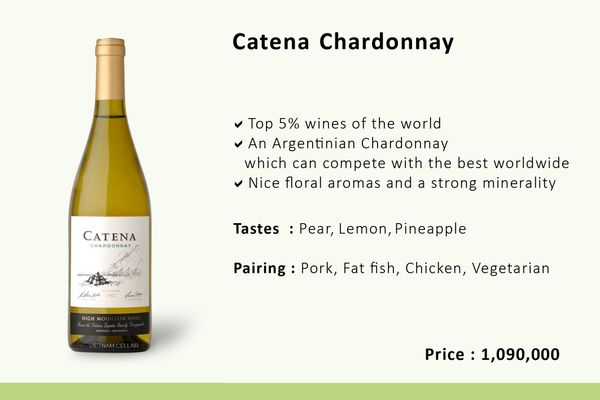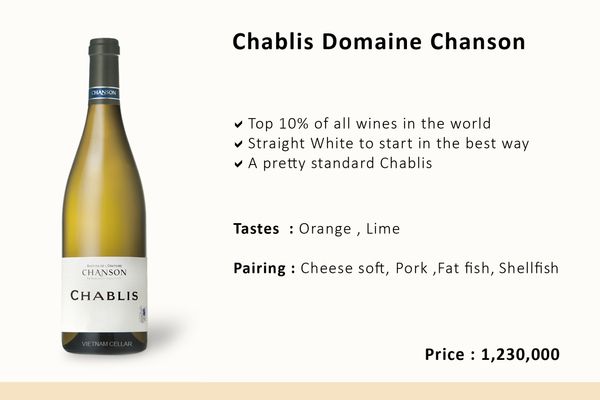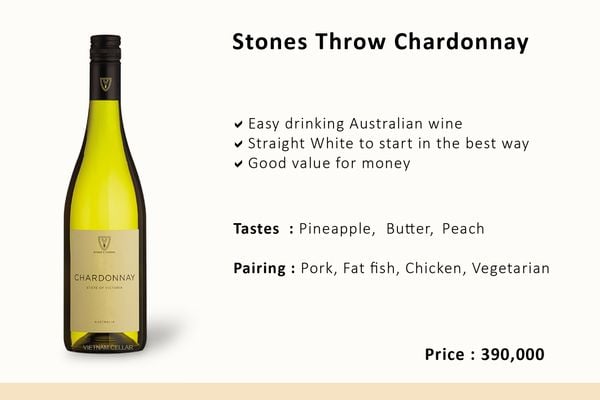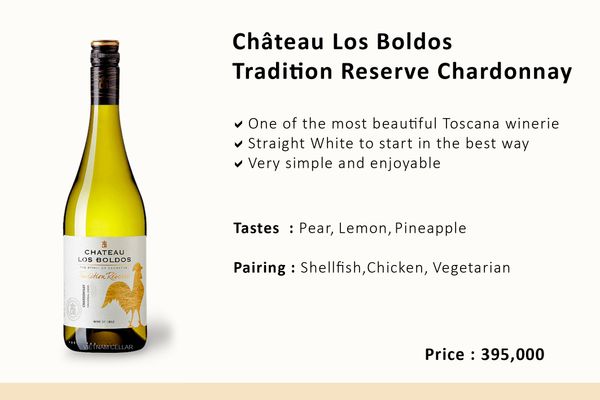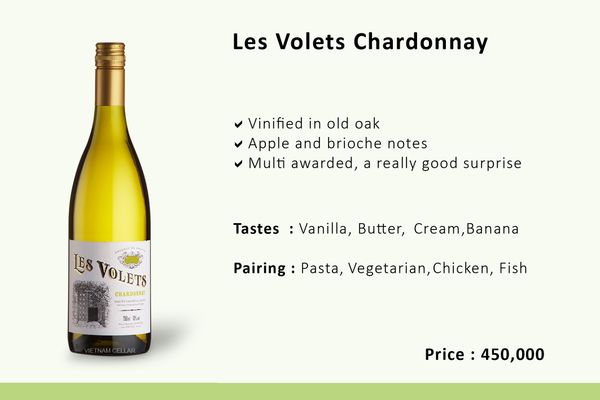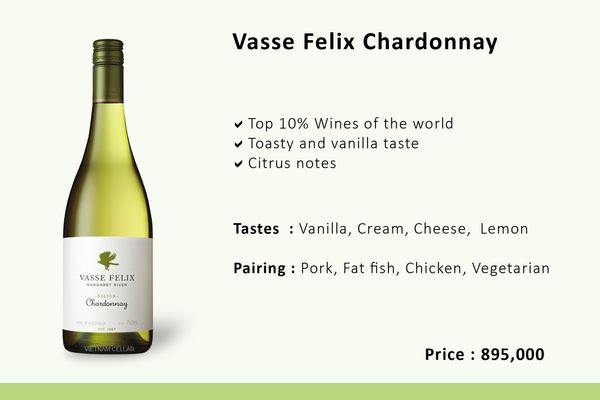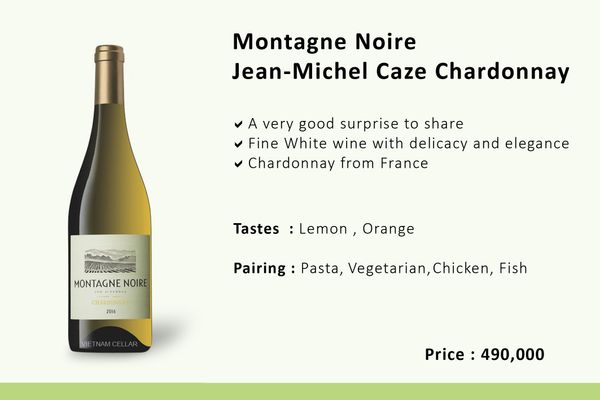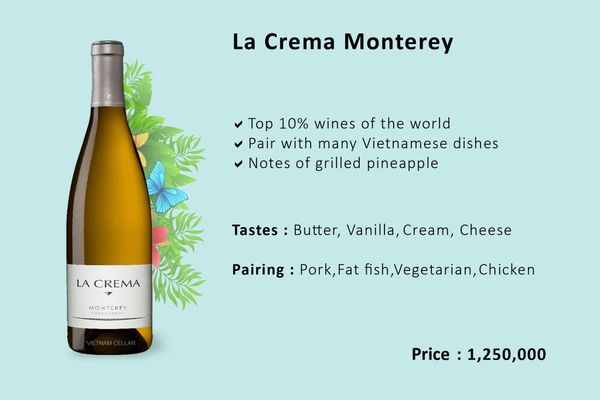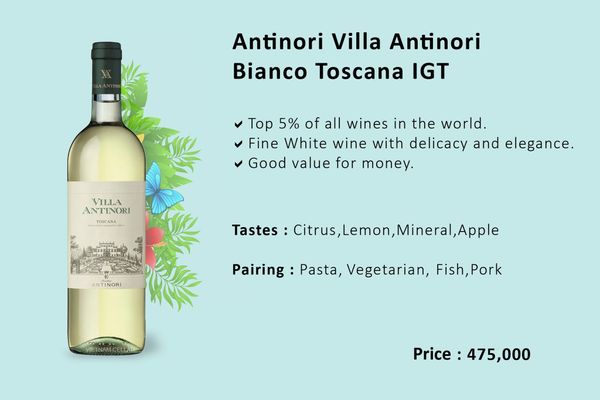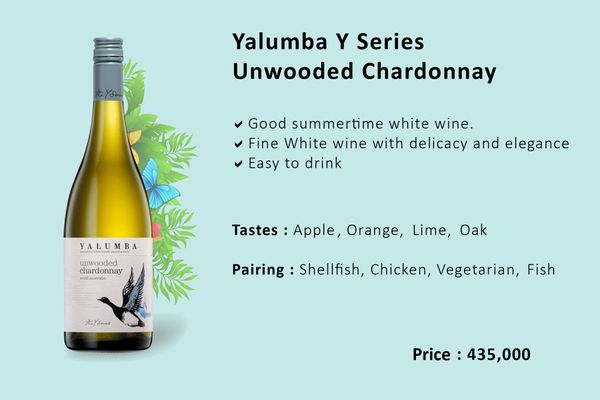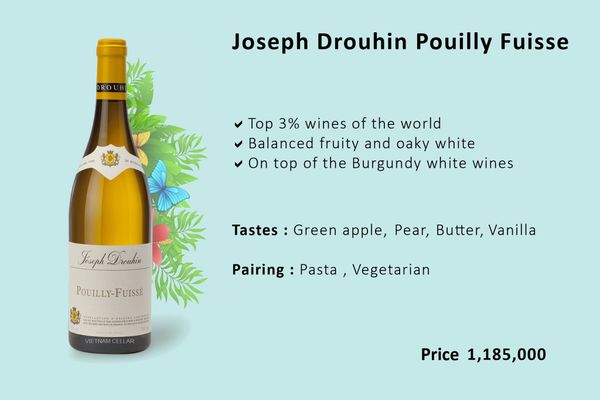 Wrap Up
With this complete guide, you have discovered FOUR secrets to understanding Chardonnay:
The story and characteristics behind this emblematic white wine grape.

Its journey to become winemakers' favorite variety.

The pricing of a Chardonnay bottle and how to pay the right tag for your favorite wine.

Recommendations of the most popular Chardonnay wines to buy this year.
Is this enough for you? Or are you craving for more knowledge about the world of wine?
Subscribe to our Vietnam-cellar network now and let us do all the hard tasks to help you come up with the best choice!
Visit Vietnam-cellar.com now and choose your favorite bottle at a competitive price!